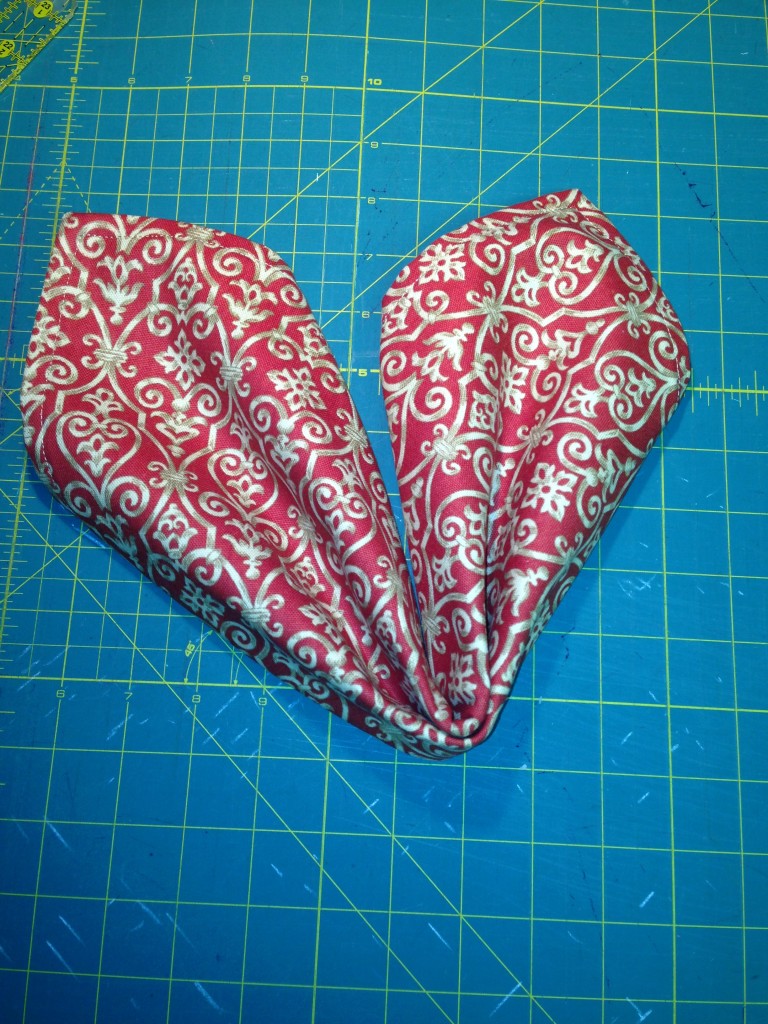 Here is a simple method of making napkins!  Hope you get a chance to try it! (Check out my previous post to see the matching Table Runner I am working on!)
First. cut out 16″ squares from the fabric. That is an average size; some people prefer larger napkins, so the size really depends upon your preference.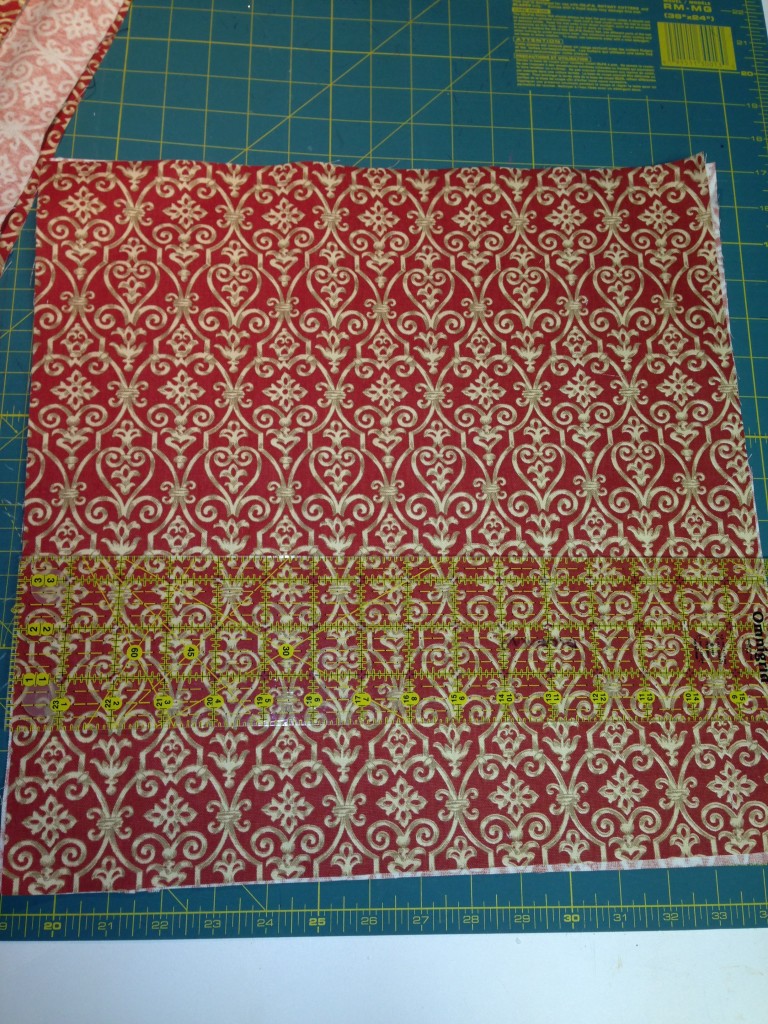 Next, you want to miter each corner which will automatically fold the napkins edges toward the center of the napkin. Here's the trick to do that: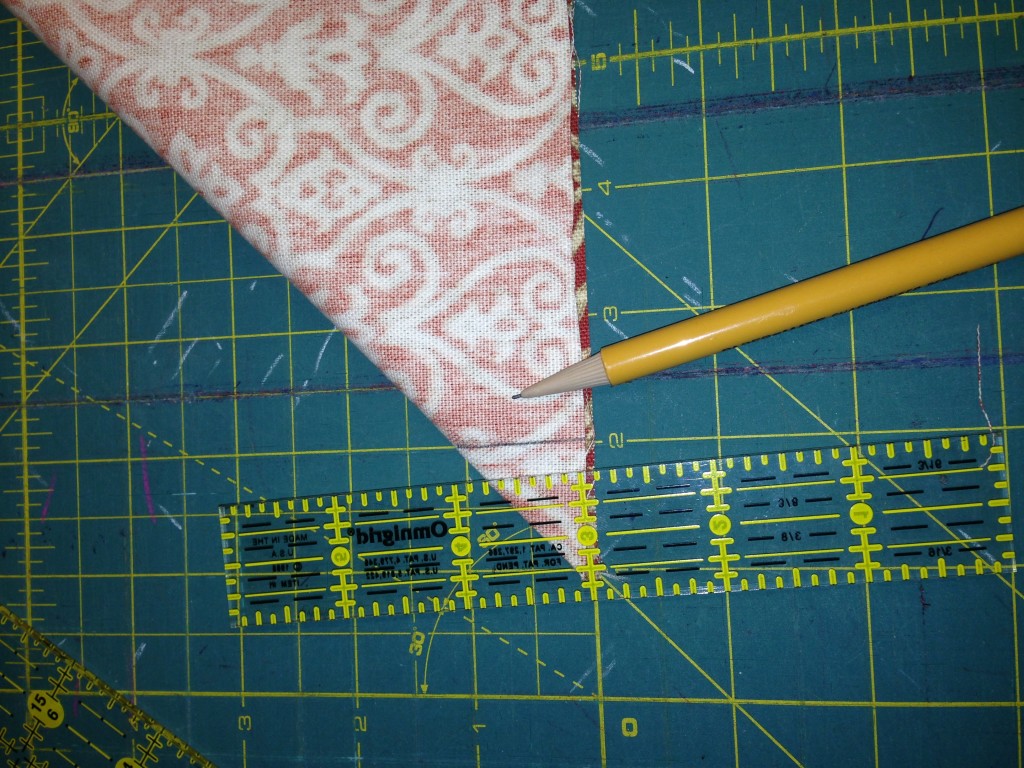 In the photo above you will see that I folded the napkin (right sides together) at a 45 degree angle (which is located right on your rotary mat). I drew a line 1″ across the napkin from the edge of the point… see that pencil line on the photo above?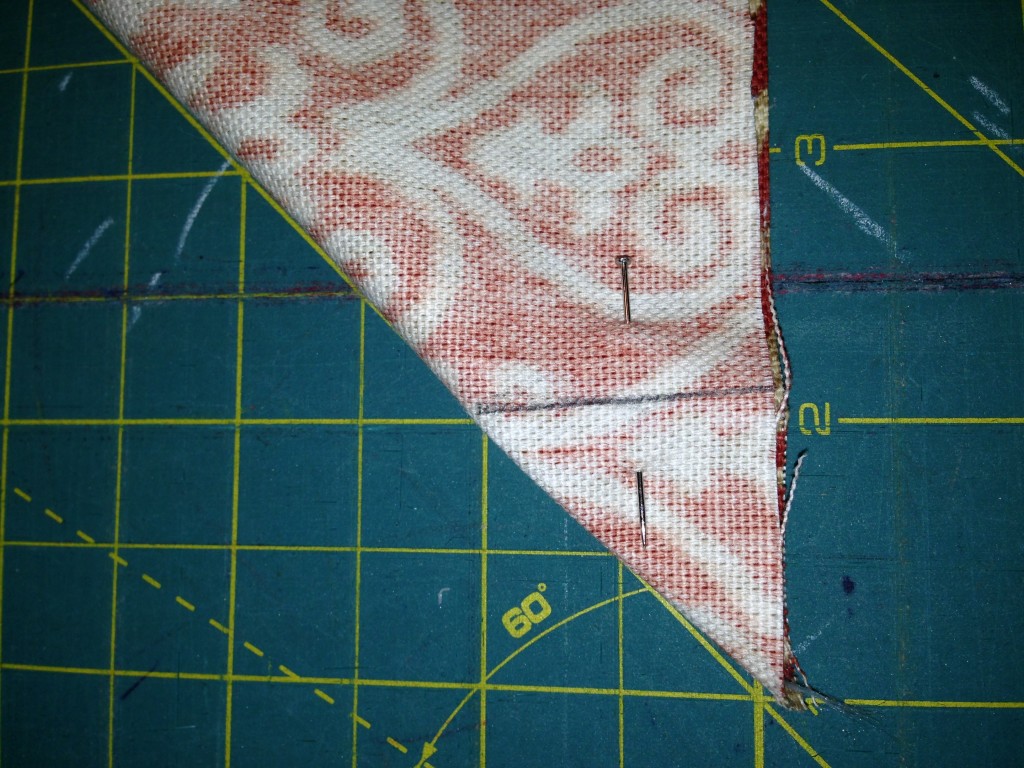 I have included a closeup of this step in the photo above where you can see that I have placed a pin perpendicular to that drawn pencil line. I will do this procedure to each corner of every napkin and then take them to the sewing machine to stitch across that line.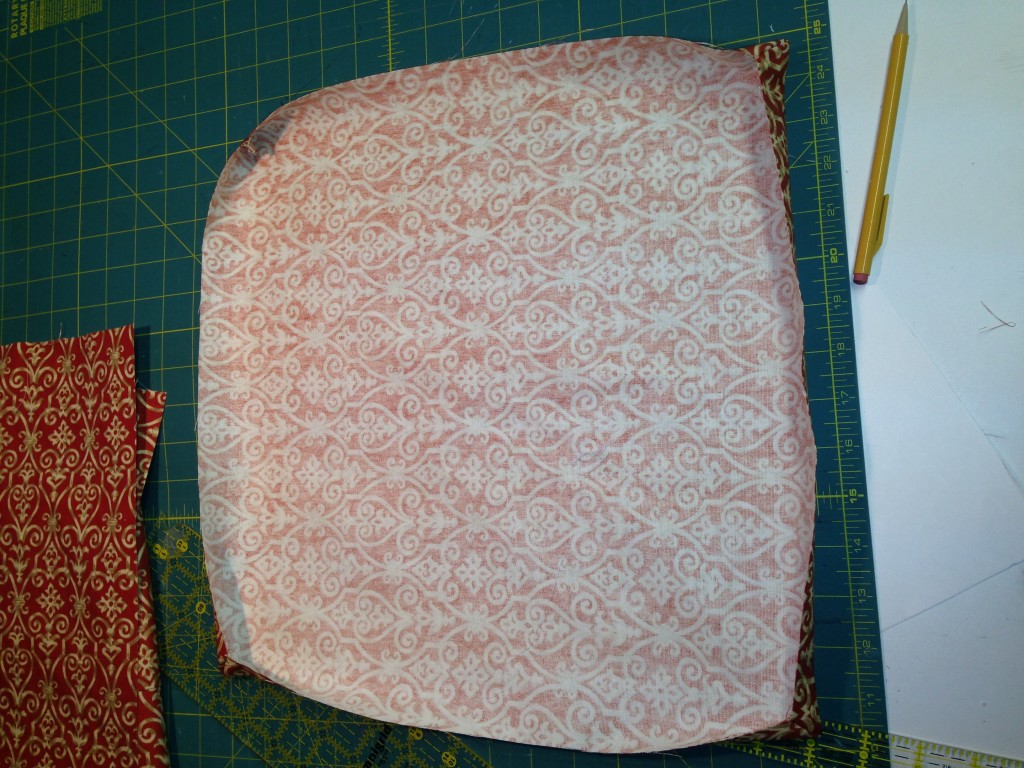 In the photo above, you can see how these miters have cause the fabric to roll toward the inside, which is great!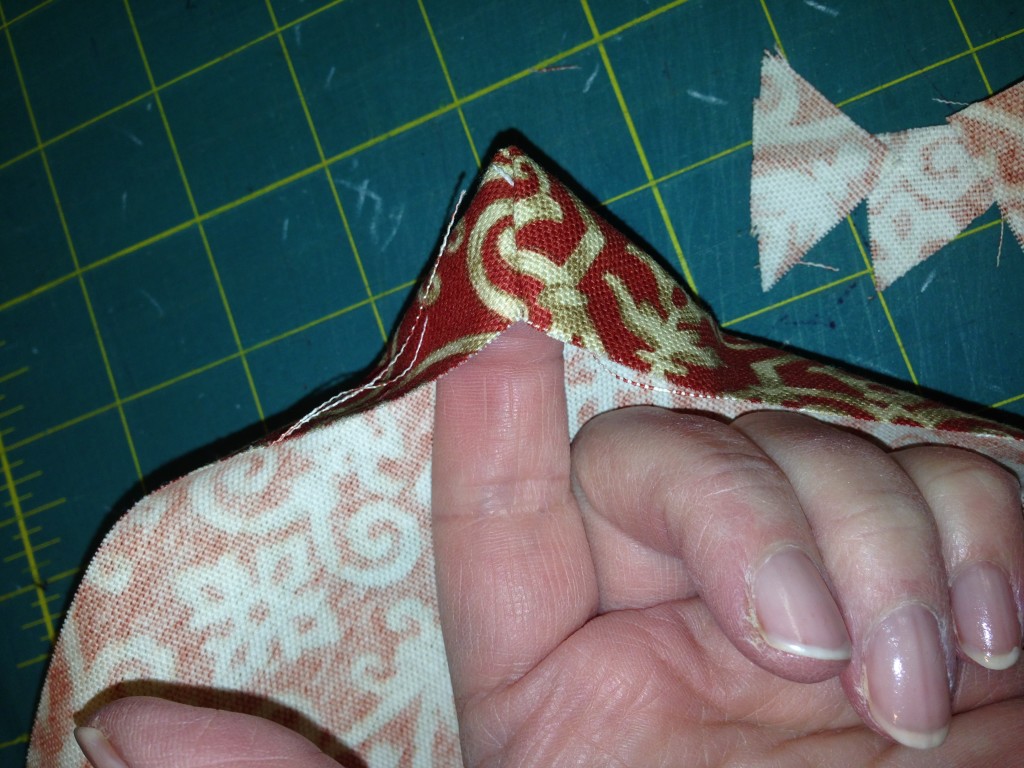 Above, I trimmed off the tip of the seam allowance (note the little triangles off to the side of the napkin) and then used my finger (or a pencil eraser) to push into the corner of the miter…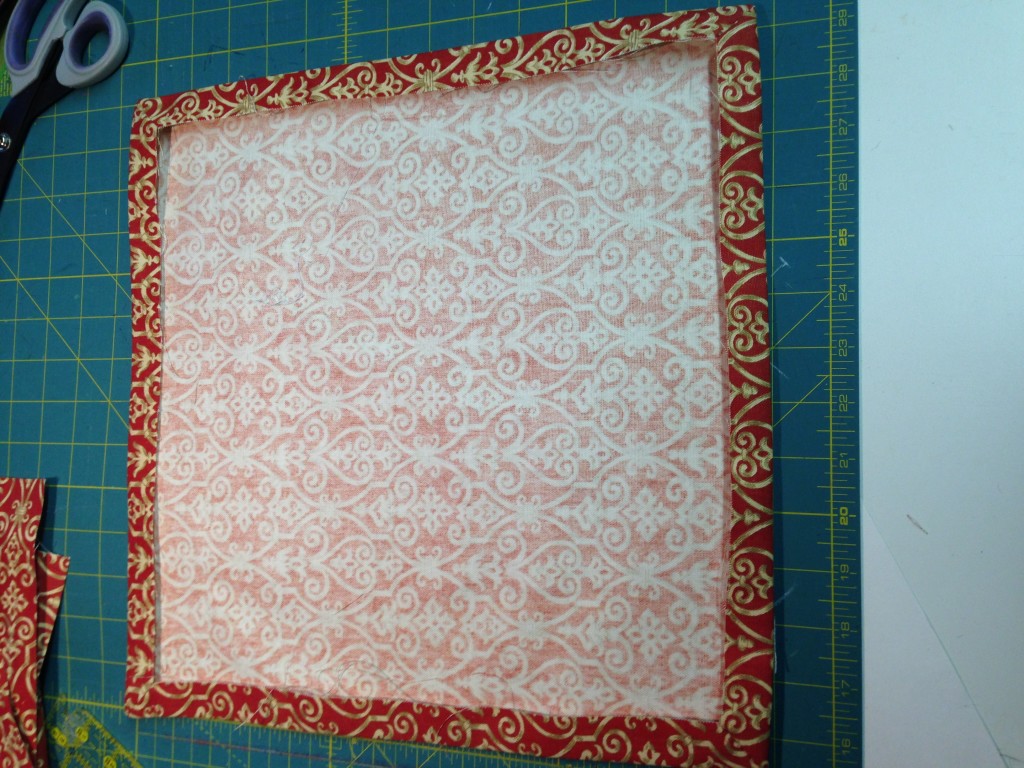 Then, above, I pressed those seams as they folded to the center of the napkin.
Here's a close-up (above…).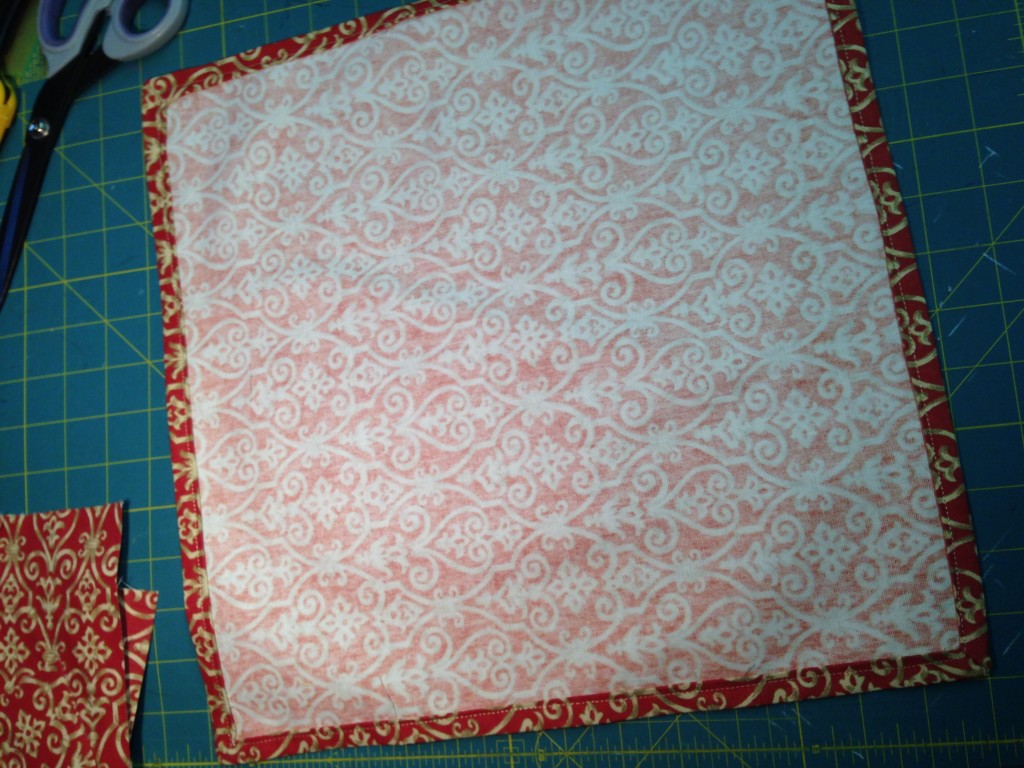 Next, I clipped one or two stitches from each of those mitered corners so that I could then fold each seam in once again to create a finished seam all the way around the napkin. (see above…) Then I took the napkins back to the sewing machine and stitched all the way around the perimeter of the napkin.  You might want to use a decorative stitch at this point… makes a beautiful accent on the napkin.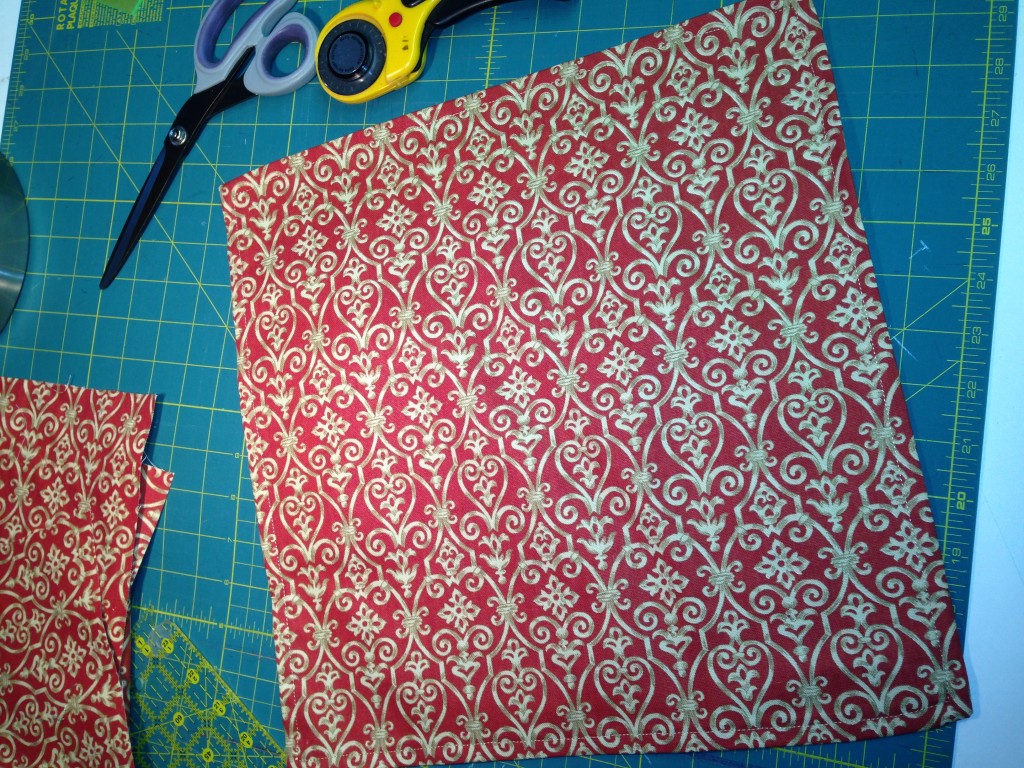 And, finally, above we see the finished napkin. I made up 12 napkins in just a couple hours… It was a fast, fun project!  Hope you will try it and let me know how your napkins turn out!