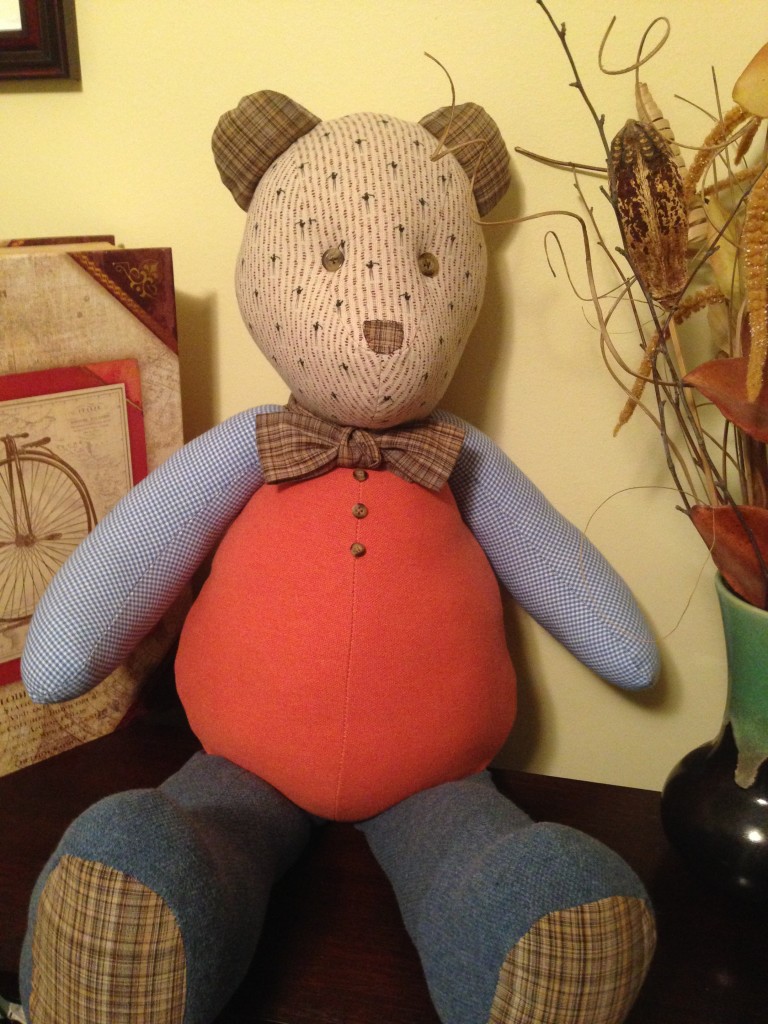 "Memory Bears" are wonderful mementos of our lost loved ones. These adorable bears either incorporate that family member's clothing or themed fabric of favorite hobbies, colors or careers… Each time we look at the bear, we are reminded of that special person.
If you would like a "Memory Bear" made to honor a special family member whom you've lost, please contact me (via email on "Contact" tab) so we can discuss the fabrics or clothing you would like to use in that special bear.
All clothing/fabrics for the bears supplied by the customer; all other supplies are provided in the cost of creating the bear.
Basic pricing to create these bears is as follows:
18″ Memory bear = $55.00
22″ Memory Bear = $65.00
Cost for Vest for 18″ bear: $10.00
Cost for Vest for 22″ bear: $15.00